SENERS Company is one of the first companies of energy systems in Greece that deals exclusively with photovoltaic projects and systems for various applications.
SENERS Company was established in 1995 by the Electronic Engineer, Manolis Soursos. Its founder possesses rich experience in basic research of photovoltaic cells, production of PV generators and applications of photovoltaic systems since 1981 in North America (See Publications). In Greece since 1986, he has served as technical advisor and head of the Department of RES for the development and promotion of PV systems for various applications in TUDOR Greek Industrial and Commercial SA, subsidiary of the Finnish group NESTE O.Y. Group
The main axis of the existence and development of Seners Company from the beginning of its operation is the quality and the timelessness reliability of its PV projects. Its policy is not only to undertake a project, but to gain the trust of its customers and to be able to fully support and meet their requirements.
For these reasons: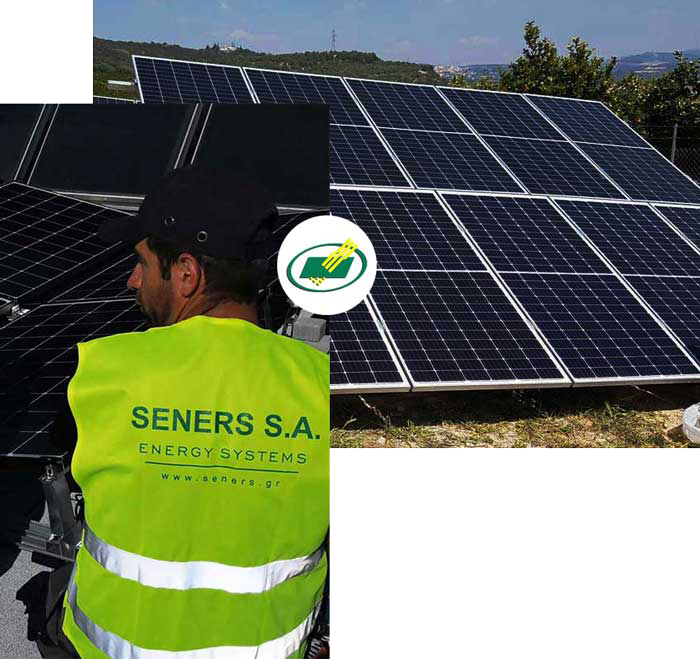 Publications by Mr. Soursos (regarding Photovoltaic systems)
Elsevier Science - Energy and Building 35
Techno economic assessment of a building-integrated PV system for electrical energy saving in residential sector. (p. 757-762)
Elsevier Science - Applied Energy 73
Techno-economic assessment of a stand-alone PV/Hybrid installation for low cost electrification of a tourist resort in Greece. (p. 183-193)
Elsevier Science - Energy and Building 34
Technical feasibility and economic viability of a grid–connecter PV installation for low cost electricity production. (p. 753-758)
2nd World Conference and Exhibition on Photovoltaic Solar Energy Conversion. Vienna
Stand–alone PV Systems for Telecommunication Stations in Greece.
Published in, 14th European Photovoltaic Solar Energy Conference.
An innovative stand–alone PV/Hybrid. Commercial installation in Greece for the Electrification of a Complex of Twelve Bungalows.
5th European Photovoltaic Specialist Conference.
Conventional and induced junction solar cells on passivated polycrystalline silicon. p. 1108–1112
San Diego California - U.S.A.
Improved performance polysilicon SIS solar cells, using spray deposited conductive oxides. 16th IEEE Photovoltaic Specialist Conference. p. 1243–1248